Snow nights are more fun than snow days. These are the nights when you have an inkling that your office will be closed the following day so you order the extra glass of bubbles at a tiny fireplace bar (just knowing you'll get to sleep in after getting the office closure email on your BlackBerry at any moment…around 3am, while you're still out wearing fur and cashmere). Our snow night looked a little different this year, but it was just as fabulous (and so much more restful).
Stephen and I spent our snow night playing with Hudson in central park followed by champagne and tortilla soup, while we watched the news coverage about the storm. The lights didn't go out, but I kept most of the lights turned off and lit candles to add to the drama of the storm (I've been known to be a bit dramatic). Here are a handful of my favorite photos we took during the storm:
When the wine shop is fresh out of chilled bottles, sometimes you get a brilliant idea on the walk home…
Here are a couple of pretty pictures of central park…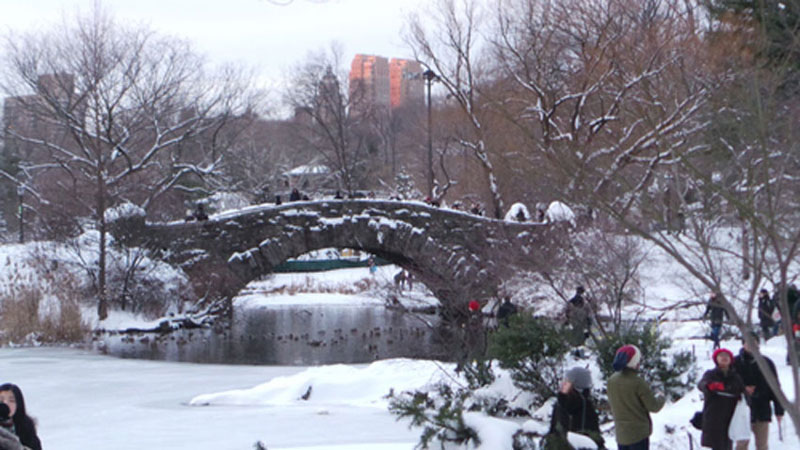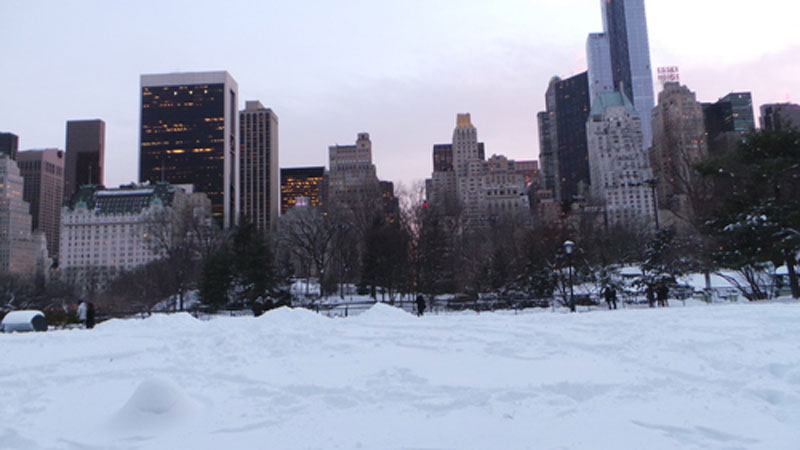 Warning to all snowmen: Hudson will eat your limbs when you least expect it (and his parents will take photos of it). See below photo of Hudson chewing on a stick, which was once a leg.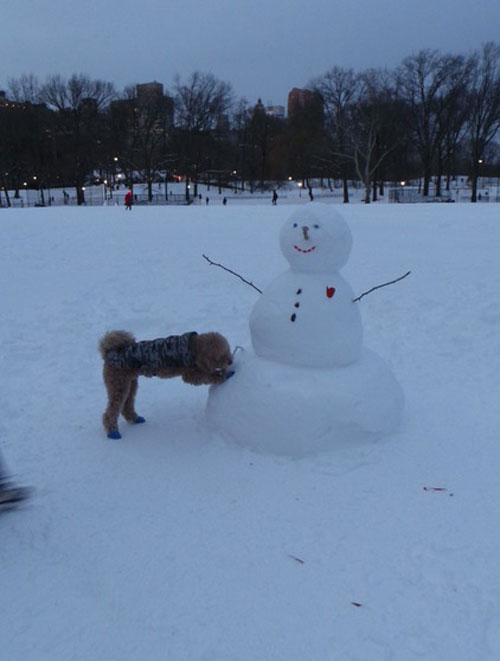 Here is a photo of Hudson surveying the damage (the leash and the hand-me-down jacket don't match, but it's never that easy)…Thank you to Kate (and Winston) for the snow vest. It's still our favorite.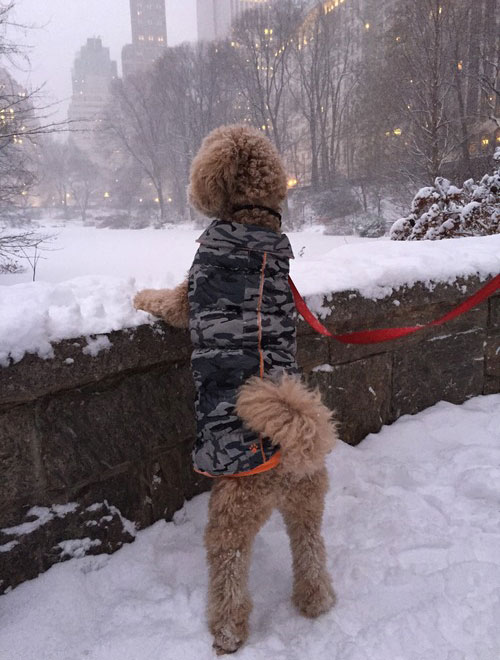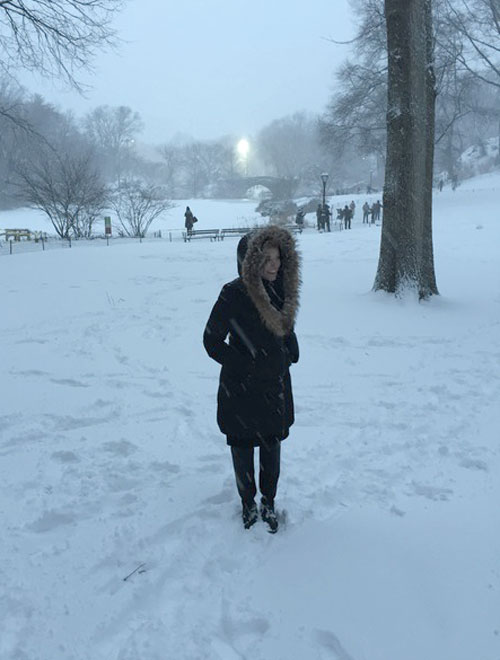 Thank you NYC for the snow storm – we had the best snow day (and snow night). Hoping for one more blizzard this winter. We'll see. Until then…goodnight, New York. Back to work tomorrow. Xx.