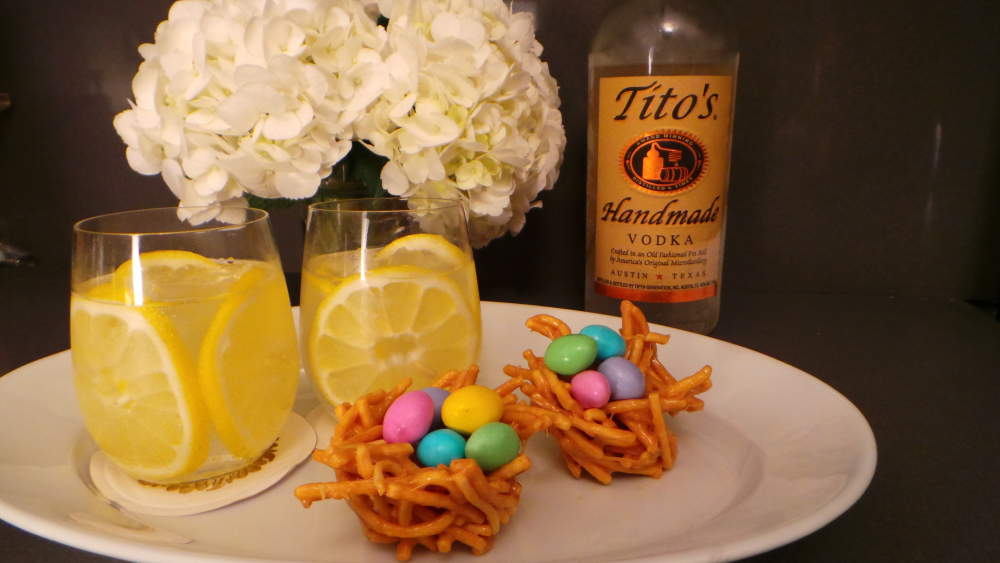 At the very last minute, I decided to pull together an Easter favorite that reminds me of my friend Holley. Holley's mom made these Easter nests almost every year when we were growing up, and they're just as delicious as I remembered.
Here are the ingredients you'll need to make the nests: Marshmallows, butter, peanut butter, chow mein noodles, M&Ms (or any other little egg-like candies).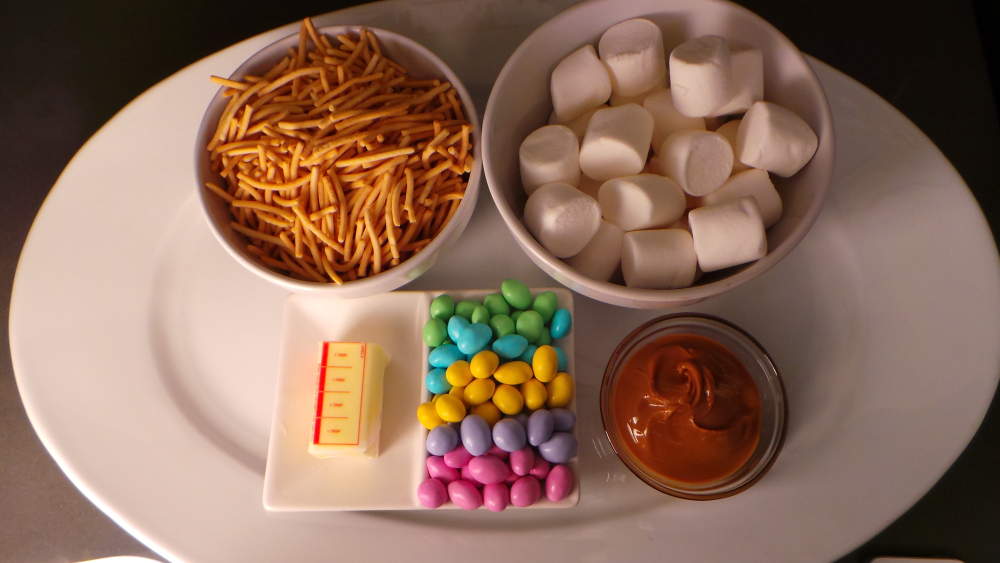 Simply melt the butter, peanut butter and marshallows in a saucepan (or in the microwave) and pour the mixture over the noodles.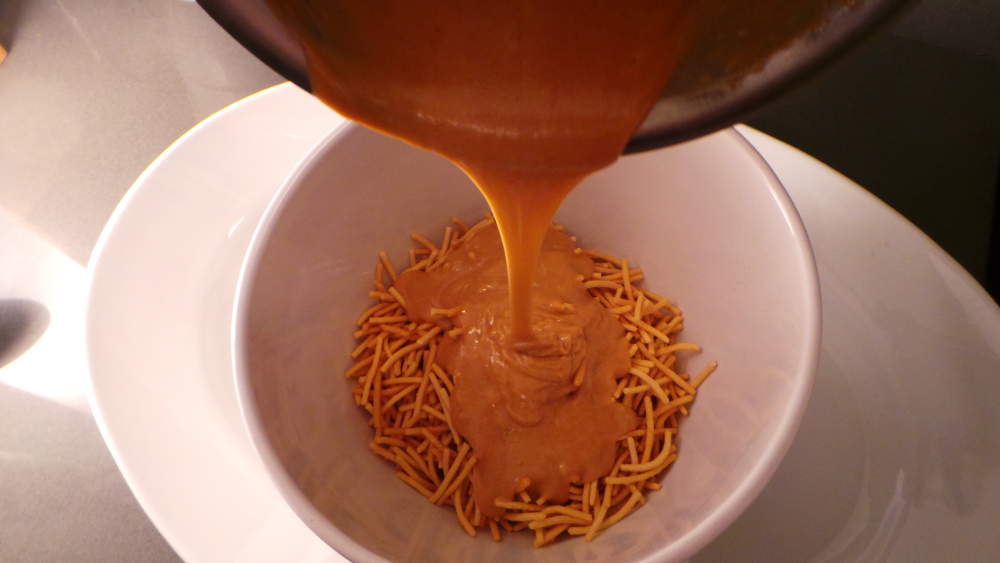 Then spoon out enough gooey nest stuff to fill a greased muffin pan. Once the nests cool, slide them out and drop in your eggs.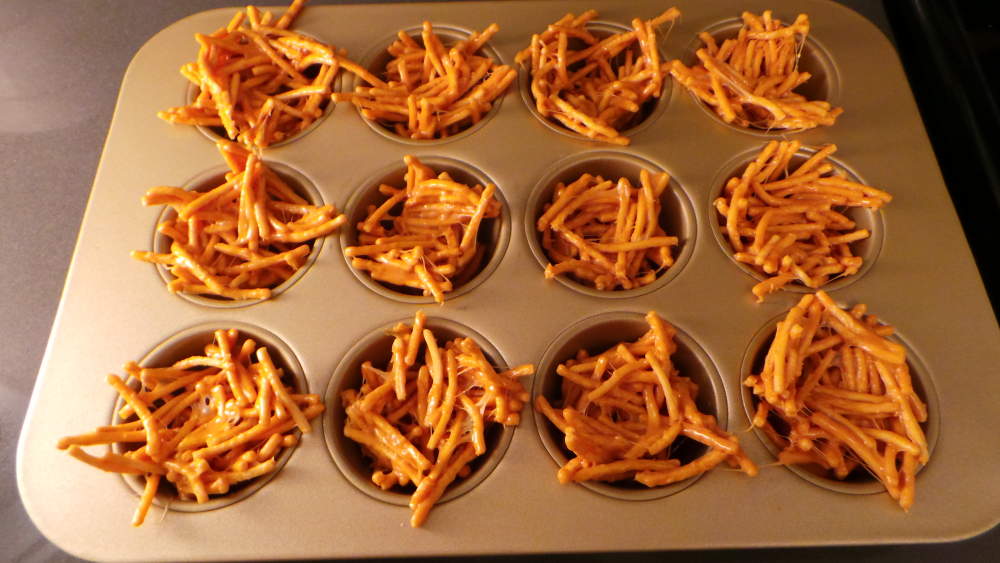 I remember sipping lemonade while crunching on these nests during snack time in elementary school, so I made a grown-up lemonade with fresh lemons, agave, club soda and a little Tito's vodka we had in the freezer. The perfect grown up version of two childhood favorites! Happy Easter!