It's April! On this month two years ago, Stephen and I recited some vows and had a party with our closest friends in family. Our wedding day was the best day of my life, which started the best two years of my life as Stephen's wife. I plan to share wedding posts all month as a celebration of our second anniversary.
This is a photo of the china closet in my parent's house in Texas. There is so much history and love in each and every piece in this closet.
For a bride, picking a china pattern should be just as important as picking the wedding dress. I still remember when I laid eyes on this Bernardaud china. I instantly knew this was the one for me. I love the birds, the gold and how it's very modern yet timeless.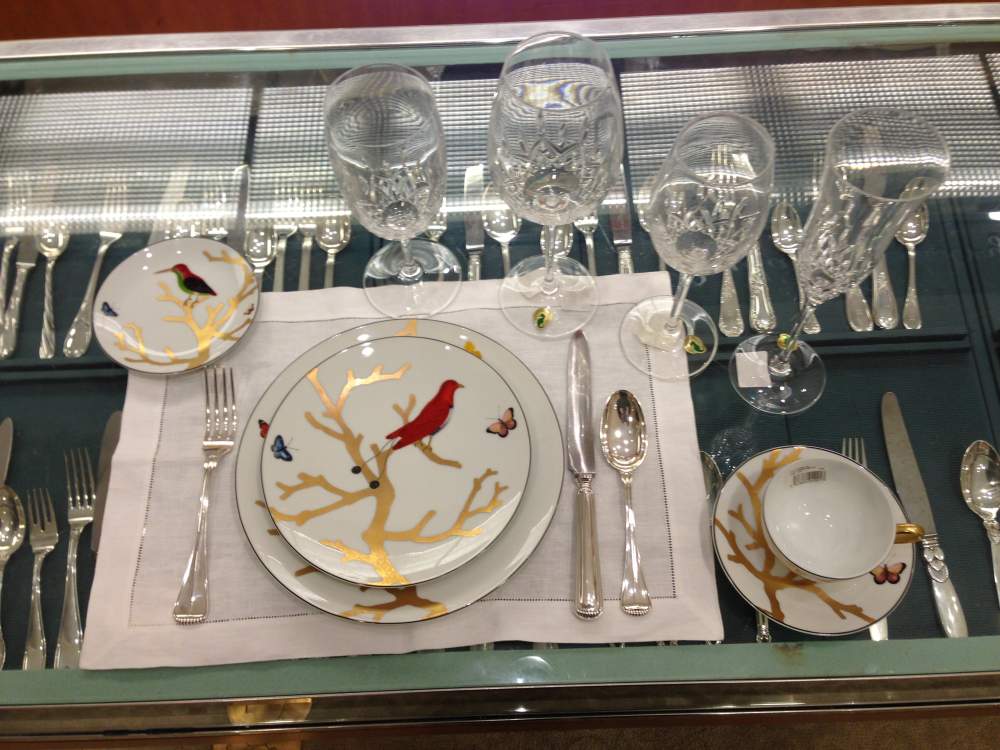 This is my mom's wedding china – Wedgwood Kutani Crane. I love that her china has birds on it (like mine!).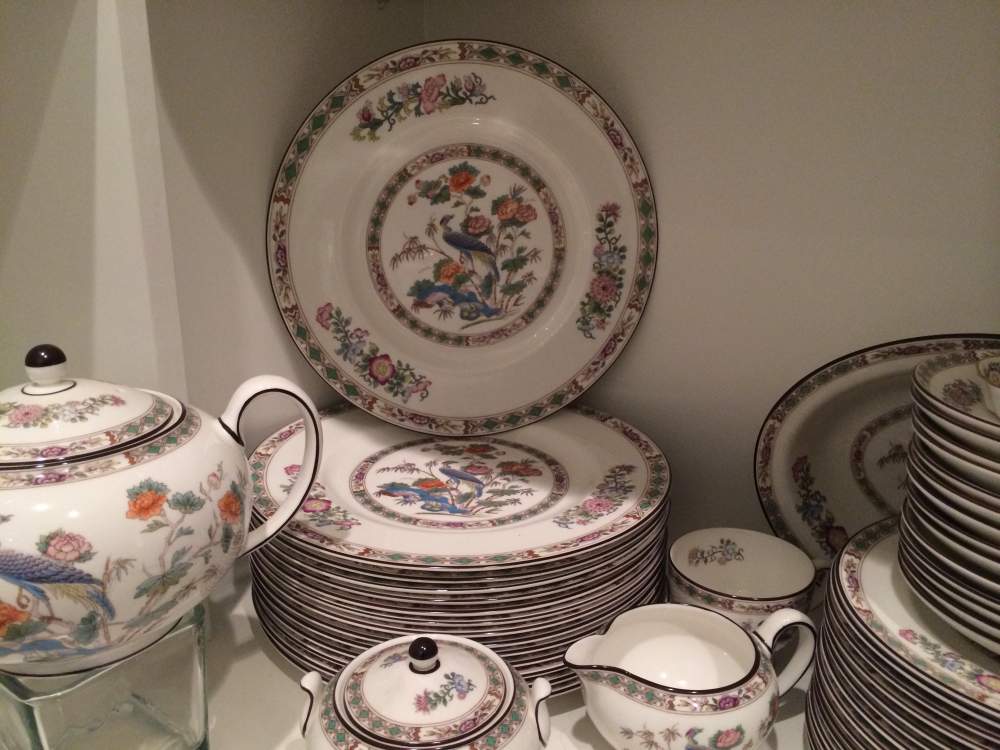 This was my grandmother "B's" china – Bracelet Old Ivory Syracuse. I love that her china is gold (like mine!). I remember instantly feeling like an adult eating on this china, even if I was sitting at the kid's table. Isn't it amazing that this is still so beautiful and current, even though it was purchased in the 1940s?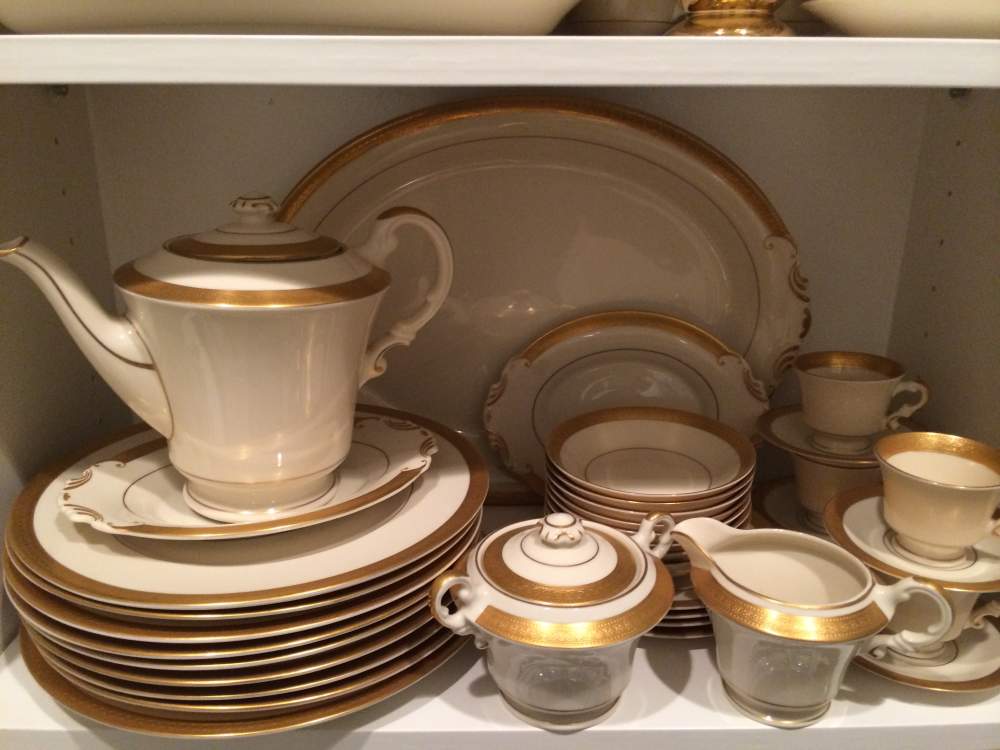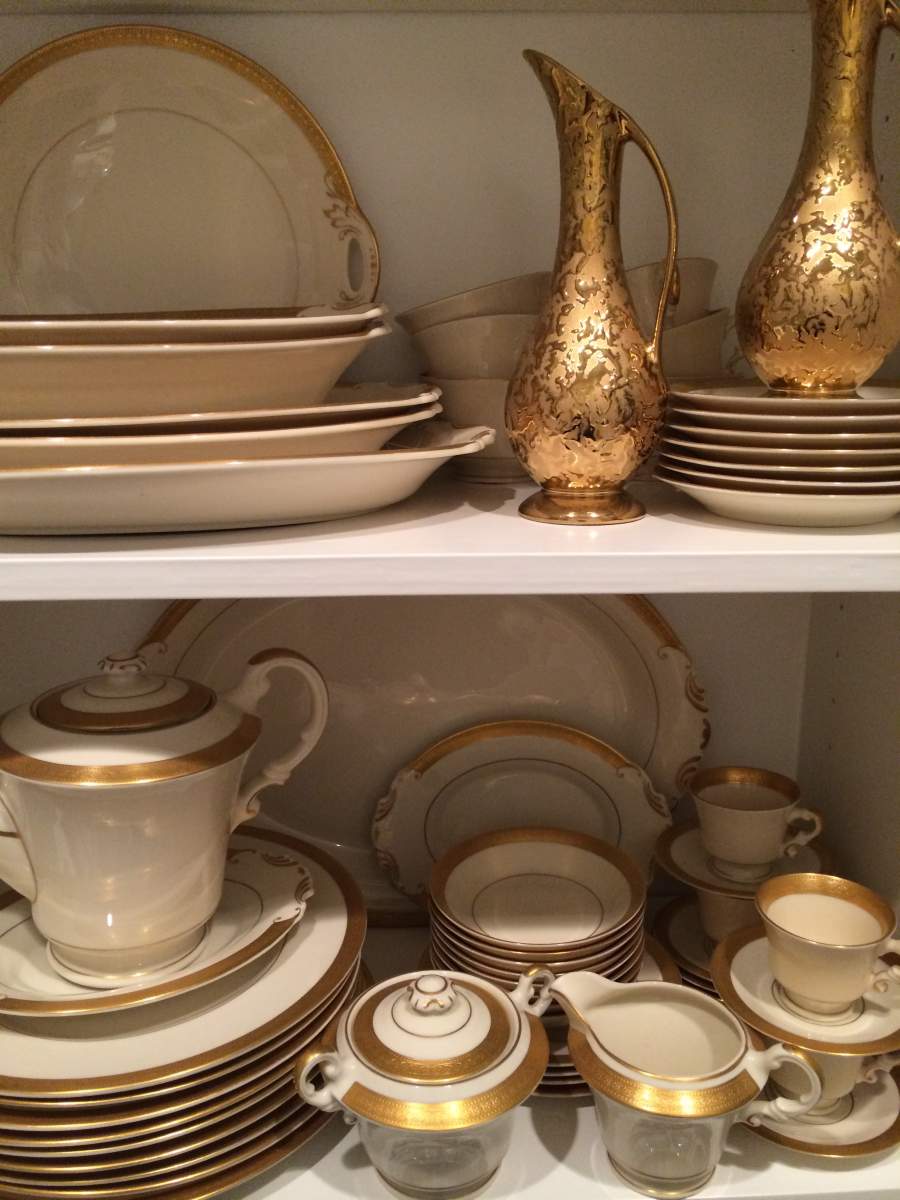 This final china also belonged to my grandmother B. It's Montgomery Ward. She and her group of friends each started collecting this pattern at the same time so that together they would have over 200 place settings. Can you imagine anything more glam than knowing that between your group of friends, you could entertain 200 guests on the same china pattern?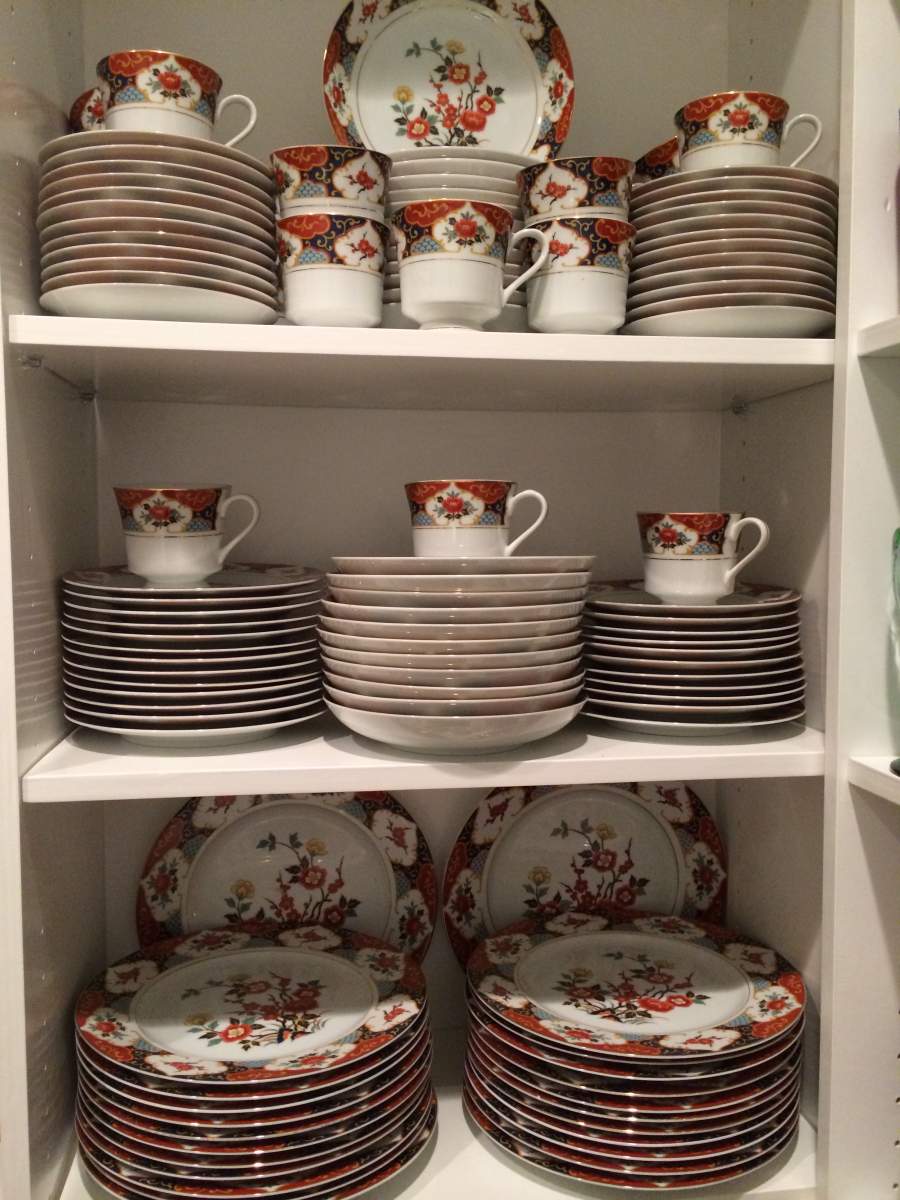 Make memories this weekend by inviting friends over and using your favorite china. Remember – don't put your grandmother's china in the dishwaster, and wait until the morning for hand washing. I find my hands get extra slippery after a night of bubbles entertaining… Cheers! Keep your elbows off the table!